About the Discussion Tool
The Discussion tool is used to collaborate and communicate with classmates, group members, or your instructor. Some discussions are considered course work and will be graded. Some discussions are used to share information. The Discussion tool can also be used to share student-generated files.
The discussion tool is set up in a hierarchical format containing Forums, Topics, and Threads.
Discussion Forum – Heading or category that discussion topics will live inside.
Discussion Topic – Subject or topic that will be discussed.
Discussion Thread – A post by a student or instructor with replies by others.
The Discussion area for each course will look different.
Forum with One Topic.
Multiple Forums with Multiple Topics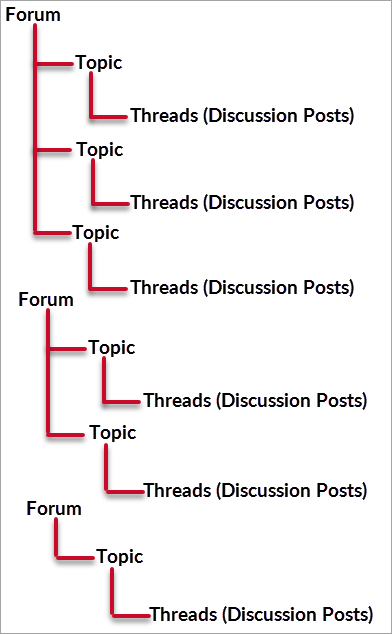 Example of a Discussion Board Outline