About the Surveys Tool
Surveys are used to obtain feedback and seek opinions regarding various subjects and/or course-related items. Surveys are not graded like course quizzes and exams.
Accessing the Survey Tool
Access a course.
Select Course Work on the course menu.
Select Surveys

The Survey page opens displaying any surveys your instructor has prepared.
Responses: Number of available responses and number of times you have responded.
Survey Title: Select the title to open the survey.
Availability: Your instructor can leave a survey available all semester or set due dates.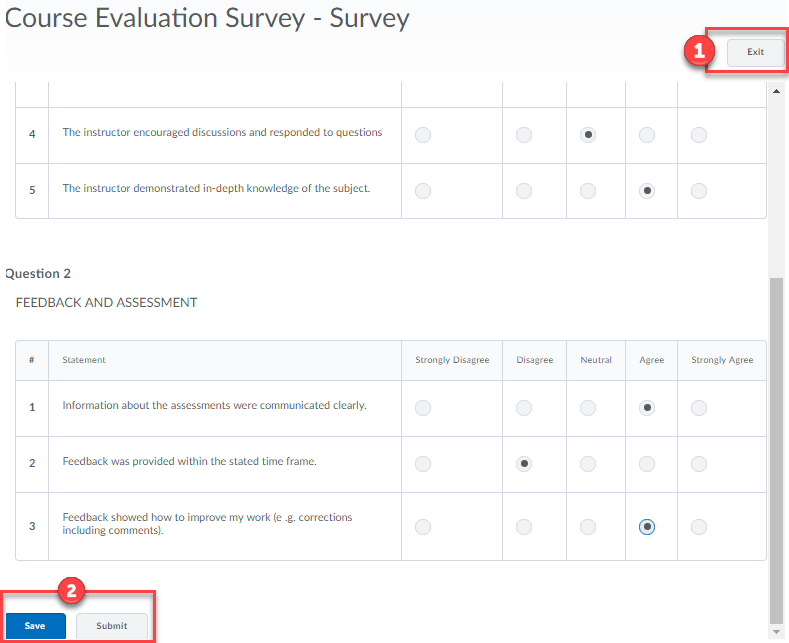 Exit: Exit the survey without saving results
Save / Submit: Save answers and return to continue at a later date. (Note: if an end date is added to the survey, you will not be able to access the survey after that date.) Or, select Submit to submit your questions.